SOLVING HYBRID CHALLENGES WEBINAR SERIES
Who is working in the office today?
This is the first session in an informative series covering the most pressing challenges for hybrid workplaces. This session will cover how to solve the "where is everyone working today" problem that makes collaborating such a struggle today. We will show you how to use inspace to solve this and other challenges. Get a demo of finding colleagues, planning your week, workplace analytics, flexible booking features, and more. Listen to product experts answer questions from the audience about how inspace can help hybrid offices work better.
ON DEMAND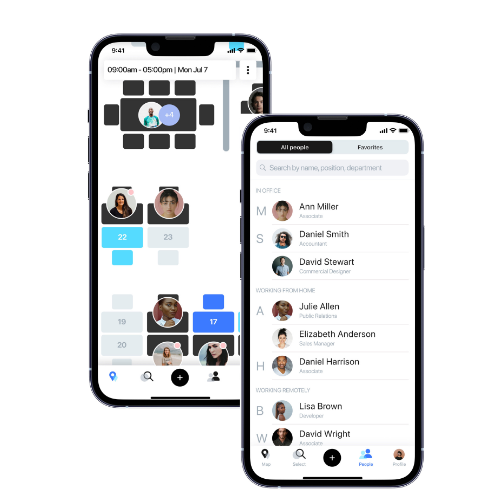 Andrew McCourt
Andrew is an Enterprise Account Executive at inspace, bringing workplace management tools and great employee experiences to companies of all sizes. Andrew has spoken to hundreds of companies about how to make their hybrid offices work better.