5 Lessons to Help You
Embrace the Future of Work
What do we need to change
about our workplaces,
and how can we adapt
to the future of work?
New technologies that support productivity, autonomy, flexibility, and connection in the workplace are emerging. The future of work is collaborative, and we are re-engineering the organization to make it more productive, flexible, and engaging for everyone. This eBook provides practical guidance on making your workplace support hybrid needs today and being prepared for how work is changing in the future.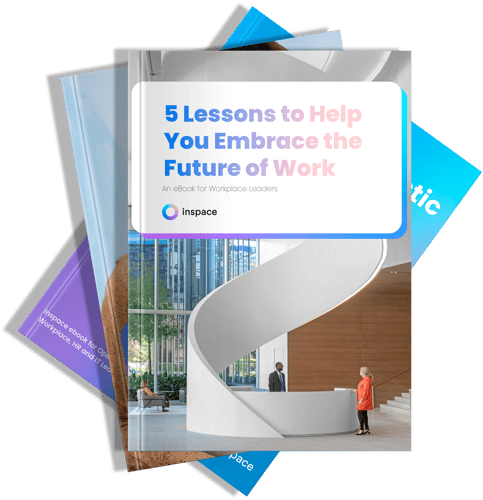 Customer & Partners
inspace is quickly becoming the premiere option for offices looking
to transform into a hybrid workspace.

Growing 20% month over month.
From startups to Fortune 500 companies.